If you have an emergency, be it fire, medical, or criminal, always dial 911. All of our Department responses to an emergency come from Marion County Dispatch as a result of your 911 call.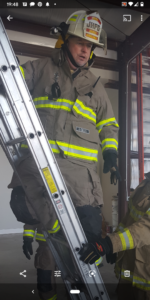 For the safety of all involved, the Jasper Highlands Volunteer Fire Department Auxiliary had to cancel the December 12th Christmas Parade and related events due to the COVID-19 threat. The JHFD and the JHVD Auxiliary have the responsibility to protect the health and safety of our community and our firefighters. However, the raffle drawing for the Big Green Egg and Lodge Cookware was conducted remotely. The winners were: 1st Prize Big Green Egg, Pete Wallace. 2d Prize, Brent Barker. 3rd Prize, Tom Phillips. 4th Prize, Kim Robertson. Approximately $5,500. was raised for the Department, during this event. We are humbled by the generosity of Tower Bank for their donation to purchase the Big Green Egg and Lodge Manufacturing for the donation of the beautiful Lodge cookware. In addition, Top of the Rock restaurant provided venue and appetizers to kick off the start of the raffle during a "Come Meet Your Firefighters" party. Finally, we want to thank the incredible generosity of the JH Community which will allow us to continue to grow and provide tools and equipment we need to protect this Community.

This month's Firefighter Spotlight is on Cliff Lowrance from Chattanooga. Cliff has been our outstanding Assistant Fire Chief for the past 3 years. Cliff looks like Kenny Rogers and he is a Rock! Cliff knows mechanical. Cliff knows electrical. Cliff knows Southeast Tennessee. Cliff knows everybody. Cliff is one of the primary reasons JHFD came to be and why it is so exceptional. Cliff's son Chris is our Training Officer and is also Chief of North Dade County Georgia Fire Department. BAM! We love Cliff and Chris!
What did you do in your professional life before moving to Jasper Highlands? 
I worked in public transportation for forty-one years and retired as Maintenance Director for the Chattanooga Area Regional Transit Authority. I was also Co-owner of a Chattanooga Tour Company for several years. I still work occasionally as a consultant for the Federal Transit Authority in equipment purchases for cities throughout the U.S.
What made you want to become a Firefighter at this stage of your life? 
As one of the first residents on Jasper Highlands Mountain, I saw the need for fire protection and was part of a small group that helped organize the initial Department. I had prior experience as a Firefighter many years ago in North Georgia and I felt obligated to offer my service.
What do you like most about Jasper Highlands Fire Department? 
Well, it has certainly been an honor to serve as the Assistant Fire Chief of our great Fire Department under Chief Hardin these past 3 years. But most of all being able to serve with some of the most dedicated men and women I have ever known and extremely proud to call my brothers and sisters. Our Firefighters have studied and trained hard, over 2,200 training hours this year alone, and have made JHFD one of the best Fire Departments in the County. Most of you know by now that I will be moving into the Valley soon and decided it best not to seek re-election as Assistant Chief. However, I will remain active in the Department as a Firefighter and it is my desire to continue to offer my services.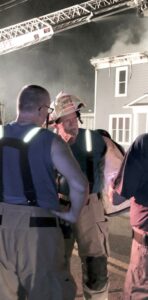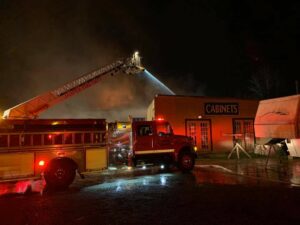 On December 1st at approximately 3AM, JHFD responded to a mutual aid fire emergency call for assistance in Jasper, TN regarding a cabinet factory on fire. Eight JH Firefighters responded and helped extinguish the blaze on a cold snowy night after about 3 hours work. Unfortunately, the factory was destroyed. It was a serious event with other fire departments responding from Jasper, South Pittsburg, and Hale Town.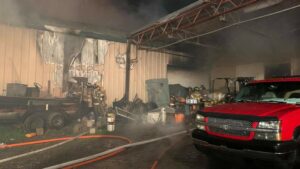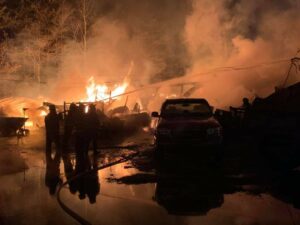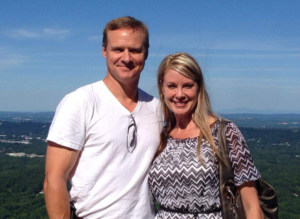 The JHFD would like to welcome Bjarne and Rachel Borresen as our newest members of the Fire Department. Bjarne and Rachel are our second active couple to become firefighters along with Jeff and Linda Wolf. The Borresens are from Chattanooga and are building their dream home on Sunset View Lots 102 and 103. Both are Registered Nurses. Rachel is currently working in IT for HCA and Bjarne is a Nurse Anesthetist at Parkridge East Hospital! Welcome aboard! BAM!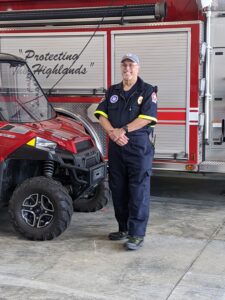 Our new Assistant Fire Chief is Rich Hahn from New Jersey. Rich brings 28 years of Firefighting experience and 8 years of experience as a certified EMS specialist to the force! Welcome aboard Assistant Chief Hahn!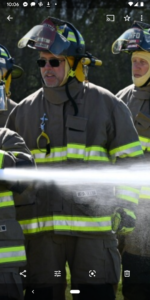 If you would like to join this exceptional team, please contact Chief Hardin at ph. 256-529-1658.
RD Johnson
Firefighter