If you have an emergency, be it fire, medical, or criminal, always dial 911. All of our Department responses to an emergency come from Marion County Dispatch as a result of your 911 call.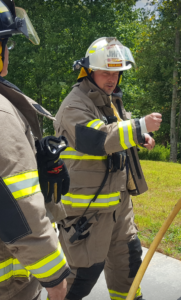 A few words from the Chief, during a recent interview…
Jasper Highlands continues to grow and develop at an unprecedented rate with upwards of some 1,200 homes in the near future.
What is your vision of Fire/Rescue Protection for this premier Mountain Development?
Jasper Highlands is growing at an extremely rapid rate, and the growth is limited by the number of workers in skilled trades. Our Department has strategized to meet both the current and future needs. Station 2 is currently under construction in the Jasper Farms area. Usage of this station and associated equipment will allow a more rapid response to this area of JH. We have already obtained a fire engine to place in this station and are finalizing the equipment purchases. We plan to build a multi-purpose vehicle in the future to include EMS/ Brush Fire/Service unit capabilities. The placement of this station is strategic and will place all residences within 5 miles of a station. This will allow all homeowners to take advantage of ISO insurance savings. We also have plans to add an additional bay to Station 1 and add an aerial device/ladder truck. This will allow us to maintain the best ISO rating. Growing and training membership is one of the most important areas of our future. A large cohort of members that are trained in firefighting, EMS, hazardous materials, rescue, fire prevention/education, fire inspection and other areas will allow us to continue to provide the high level of service needed for our community.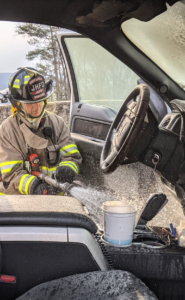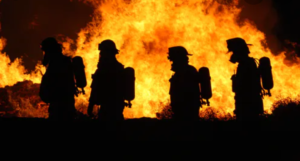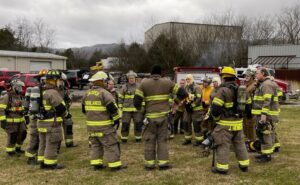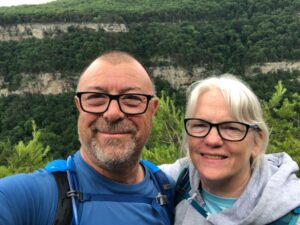 This month's Firefighter Spotlight is on Steve Shapiro from Illinois.
What did you do in your professional life before moving to Jasper Highlands?
I owned a commercial and residential plumbing and HVAC company which I sold in 2018. What made you want to become a Firefighter at this stage of your life? When we moved to JH I was looking for a way to become part of the Community. With my plumbing background along with several members of my family who were firefighters in Chicago, it seemed a natural transition to join JHFD.
What do you like most about Jasper Highlands Fire Department?
I enjoy the collective knowledge, teamwork, and commitment of the group. The emphasis on training, education, and safety is outstanding. I am most impressed with the respect for each other regardless of background or experience; and they make it fun!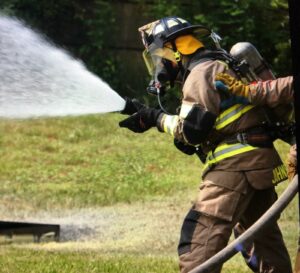 Please join us in welcoming 2 new members to the JHFD! Gary Benanti, from New York; a Naval Veteran and Retired Operations Manager of 75 Electrical Substations throughout Suffolk County in the Long Island, NY area; and Dr. (PhD) Dave Burnett, from Illinois, a Retired Executive with the PepsiCo Corporation, Director of Global Resin Procurement. Welcome to your new adventure Gentlemen!
If you would like to join our team, please contact Chief Lowell Hardin at ph. 256-529-1658.  Thank you and stay safe!
RD Johnson
Firefighter